Onward into the dunes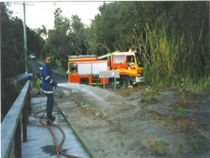 After an initial flush of enthusiasm, casualties ensued and the volunteer ranks were cut by more than half. The remaining, largely retired, grey haired stalwarts were jokingly dubbed "Dad's Army". They met mostly once weekly to carry on the weeding and soon allayed the concerns of some residents who had never witnessed such enthusiastic community participation. Lantana was cleared, piled and then burned under the supervision of the Fire Brigade to ensure its eradication and very large weekly weed-piles were left for Council to remove. This slow and methodical procedure has proven to be most effective in bush regeneration.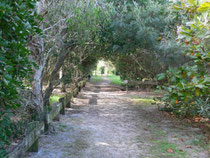 In these early days, funding was provided through Greening Australia and Maroochy Shire Council. After making enquiries, the Association decided to apply for direct funding via grants from the appropriate agencies. Success was quick with the first grant of $3,500.00 being received in 1999. Noosa Shire Council provided support and encouragement for Association to expand its activities over a wider area. In 2001, the association then began to engage and supervise commercial contractors for projects which were physically and logistically beyond the scope of Association members. This work has consistently continued and, by early 2012, through the efforts of Association weeding group members aided by the participation of local councils and commercial contractors, over two kilometres of dunal bushland have been rehabilitated.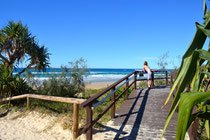 Peregian Beach Community Association has also actively lobbied local councils for improvements in Peregian Beach's amenity and public safety such as the street scaping of David Low Way and speed limit signage. Current projects include the revegetation of the eastern side of David Low Way and the Mobile Muster Landcare grant to plant trees and clear waterways. Our small community group has, from 1999, received more than $200,000.00 in Federal, State and Local Government grants. This figure does not include recent approval of a state government grant of $87,224.00.