Making the connections
For Association members, the generation of social capital, the goodwill or glue which sustains communities, occurs not only through their engagement with local residents but also through engagement with like-minded groups, local authorities and businesses in the form of partnerships. These partnerships are reciprocal in nature and involve the sharing of knowledge and the provision of mutual support.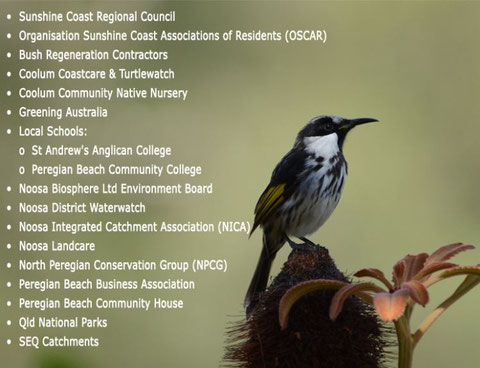 Peregian Beach Community Association has forged many complementary and productive alliances with a variety of government and non-government organisations over the years.
Educating local children about indigenous flora and fauna is an important activity of Association members. School groups are regularly involved in planting natives in the bushland and parks under the guidance and expertise of Associaition members.